Little Buddies Parent Resource Group
Meets on the 4th Monday of the month
6:30-8:30 p.m.
Worthington United Methodist Church
600 High Street, Worthington, OH 43085
Refreshments and childcare are provided.
Little Buddies Contacts: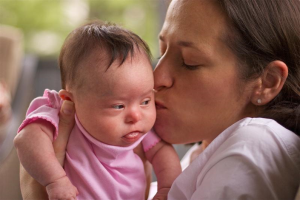 Spanish-Speaking Resource Group
Meets on the 1st Monday of the month
7:00-8:30 p.m.
Panera Bread
4965 N. Hamilton Road, Gahanna, Ohio 43230
Group Contact:
 
School-aged Social Group
Social group for school-aged kids with Down syndrome.
This group meets quarterly alternating between fun activities
for the kids and informational presentations for parents.
School-aged Social Group Contact:
Andrea Bartosch
(614) 395-1095
bartosch20@hotmail.com
Weekend Play Group- Central
Infants, toddlers, & preschoolers with Down syndrome & siblings
Meets the 2nd Saturday of the month.
Weekend Play Group Contacts:
Eastside Play Group
Meets the 2nd Saturday of each month
10:30 – Noon
Fairfield County Library Northwest Branch
2855 Helena Drive NW, Carroll, OH 44112
Eastside Play Group Contact:
D.A.D.S. – Dads Appreciating Down Syndrome
Meets monthly.
Dates and locations vary.
6:00 pm
D.A.D.S. Contact:
Nathan Vega
nathanvega@gmail.com
Unit 321 Teen Social Group
Meets on the 4th Sunday of every other month, in various locations throughout the community.
Teen Group Contacts:
Adult Stamping Club
Meets on the 1st Wednesday of the month
6:00-8:00 p.m.
Urban Coffee Meeting Room
7838 Olentangy River Road, Columbus, OH 43235
Stamping Club Contact:
DS-ASD Chatroom
Meets online every 2nd Tuesday of the month
7:00-8:00 p.m.
Please contact Regina Parker to join the group.
DS-ASD Contact:
DSACO Families- Chilllicothe, Jackson, and Surrounding Areas Closed Facebook Group
This group has been established to provide connections to families who have a loved one with Down syndrome in geographically outlying counties within the DSACO service area. These counties include: Pickaway, Ross, Vinton, Jackson, Meigs, Gallia, and Lawrence. The hope is that group outings, play groups, and conversation about needs can be established as a result of these connections. From these connections, DSACO will collaborate with families to host events, meet-ups, and outings in a setting closer to home. CLICK HERE to join this private group. *Please note that if DSACO does not have a membership application on file for you, we will ask you to complete one prior to your acceptance to this closed group. This is for the protection and anonymity of those participating in the group.*
Additional Information About Resource Groups:
Little Buddies Parent Resource Group: For new or expectant parents of babies with Down syndrome. This group helps ease the worries of new parents and provide the information they need. Childcare is available for siblings and children with Down syndrome who are mobile. All are welcome.
Weekend Play Groups: The weekend play groups are for families that have an infant, toddler or preschooler with Down syndrome. This group will meet the second Saturday of every month at 10:00 a.m. until noon, at various locations. Siblings are welcome!
Unit 321 Teen Social Group: The teen group encourages social interaction between teens with Down syndrome in the community. This group will meet the fourth Sunday every month, at various locations.
DS-ASD Chatroom: This online chatroom brings together individuals and families that are affected by a co-occurring diagnosis of Down syndrome and Autism Spectrum Disorder.
---
Do you have Down syndrome related books, toys, equipment, therapy items, etc that you would like to pass on? Consider posting your items on the NEW DSACO "Lending" Library Group on Facebook, for other DSACO families to use! Let's reduce/reuse/recycle within our own Ds community!
Request to join the Facebook group by clicking here or searching 'DSACO "Lending" Library' on Facebook and once confirmed, you will be able to post your items or items that you are in need of!
Feel free to post your own pictures and arrange exchange of items. Not comfortable giving out your home address for someone to pick up? No worries, drop your item(s) off at DSACO and they can be picked up there!
By "lending" library, our idea is for families to pass along items to other families when they are no longer needed. Once you are done, if the item can still be used, pass it along to another family.