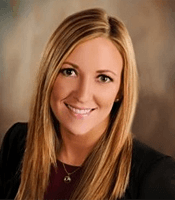 Kari Jones, President & CEO, joined the DSACO team in January 2014. Prior to her start with DSACO, she served as Executive Director for Embracing Autism and Director of Supported Living at Goodwill Columbus. As President & CEO, Kari is charged with providing strategic direction, development, and ensuring the memberships' needs are satisfied.
Kari is active with the Women's Leadership Council for the United Way, volunteers with the Alzheimer's Association, Franklin County Special Olympics and the Columbus Civic Theater whenever she can. She resides in Clintonville with her husband (Scott), daughter (Evelyn) and dog (Ray). They enjoy going to the local farmers' market, attending festivals, and just generally being outdoors. Kari, along with her family, has been connected to DSACO in some capacity since 1985, when her brother, Alex, was born with Down syndrome.
Kari Jones, President & CEO
kjones@dsaco.net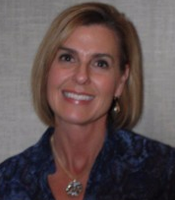 As a part-time Program Coordinator, Kim Baich leads and facilitates the Ds Medical Edge program. She coordinates and trains volunteers to visit local OB/GYN practices to deliver current up-to-date materials to physicians that might be called upon to deliver a Down syndrome diagnosis. Kim also assists in planning and implementing educational workshops, social events and recreational programs.  She is a liaison to families who are requesting linkages and referrals in the community.
A graduate of The Ohio State University, Kim has worked for Franklin County Children Services as a case worker as well as Columbus Public Schools and Olentangy Local Schools as a teacher.  Kim was one of the founding members of the Columbus Buddy Walk where she worked as Media Chair for the first four years.  She is also a volunteer at the Ronald McDonald House. Kim lives in Dublin with her husband Jim and their three children; Anna, Mason and Dawson who has Down syndrome.  Kim enjoys cooking, entertaining, biking, reading and spending time with family and friends.
Kim Baich, Program Coordinator
kbaich@dsaco.net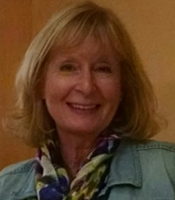 Marge Barnheiser has been an advocate for persons with disabilities for more than 25 years. She currently holds the position of Program Director and is responsible for designing, developing, and implementing effective programming including social, recreational and educational programs. Advocacy and awareness efforts are of particular interest to Ms. Barnheiser. She is the parent of an adult daughter with Down syndrome and has held various Board and volunteer positions within the Down Syndrome Association of Central Ohio since her daughter's birth. She is a member of numerous boards, advocacy groups and advisory committees within the disability community at the local, state and national level. Marge resides in Hilliard with her husband, Scott and daughter, Alyson.
Marge Barnheiser, Program Director
mbarnheiser@dsaco.net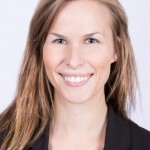 Rachel Berens has been with DSACO since August 2016. As a Program Coordinator, she is responsible for managing the iCan Bike Camp and The Learning Program Online™. Rachel is also responsible for expanding social, recreational, and academic services to more geographically distant locations within DSACO's service area. Rachel graduated from Ohio University with a Bachelor's degree as a Moderate-Intensive Intervention Specialist in 2014. Her professional work history includes founding and directing No Limits Athletics Tennis Camp (an inclusive sports camp for school-aged individuals) and working as an Elementary Intervention Specialist in Fairfield County. She has a 20-year old sister with Down syndrome and lives in Columbus. In her free time, she enjoys reading, hiking, playing and coaching tennis, and volunteering at the Decorative Arts Center of Ohio.
Rachel Berens, Program Coordinator
rberens@dsaco.net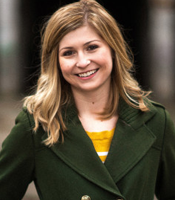 Evanthia Brillhart has been with DSACO since February 2015.  As Event Manager, Evanthia  is responsible for managing and executing DSACO's four (4) fundraising events (Dancing With Our Stars Gala, Run for Down Syndrome, DSACO's Golf Classic and Columbus Buddy Walk), managing all third party fundraisers, and executing the annual Summer Picnic and Holiday Party. Evanthia graduated from Ohio University in 2011 with a Bachelor's degree in Communication Studies. In her free time, she enjoys playing soccer, watching football and baking.  Evanthia resides in Westerville with her husband, Zach, and their two cats Zoey and Bentley.
Evanthia Brillhart, Event Manager
ebrillhart@dsaco.net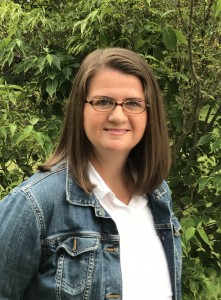 Carey Eash joined DSACO in June 2017 as a part-time Program Coordinator responsible for the First Connect program. After receiving her Bachelor's degree in Psychology from Mount Vernon Nazarene University, Carey went on to receive a Master's degree in Social Work from UCLA and a Special Education Credential from Azuza Pacific University. Her professional background includes community organizing for the City of Los Angeles Mayor's Office, case management with the LA County DCFS, and teaching as a Resource Specialist. In addition, Carey worked for a counseling agency developing and facilitating connection groups for women facing unplanned pregnancy.
Carey lives in Westerville with her husband Ben and their five children Madi, Luke, Levi, and twins Judah and Olivia, who has Down syndrome. When she is not driving her kids to practice or games, she enjoys watching football and entertaining family and friends.
Carey Eash, Program Coordinator
ceash@dsaco.net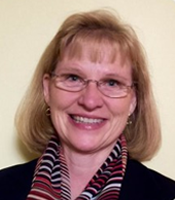 As Office Manager, Barb Leman ensures the daily operations run smoothly. Barb joined DSACO in December 2014. She handles all financial transactions, account reconciliations and donor correspondence. Barb has worked in the Columbus non-profit community for more than 20 years. She graduated from Franklin University with her Bachelor's of Business Administration. Barb is married to Eric and has two grown children; Erica and Andrew. In her free time, Barb enjoys reading, music and spending time with friends and family which includes her granddaughter.
Barbara Leman, Office Manager
bleman@dsaco.net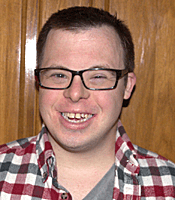 Kyle McKay has been DSACO's resident photographer for years, but recently joined the team as DSACO's Event Photographer. Kyle also serves on the "Dancing with our Stars" Gala committee and enjoys dancing in it's showcase. He graduated from Upper Arlington High School and received a Certificate of Completion from the Ohio State University within the TOPS program at the Nisonger Center. He participates in many Special Olympics sports and enjoys working out regularly. Kyle served on the DSACO Board of Directors for 10 years. He works at The Kroger Company and has his own business, Kyle McKay Photography.
Kyle McKay, Event Photographer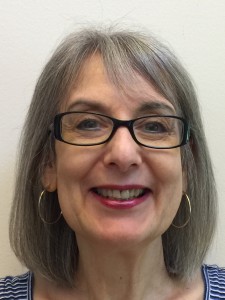 Arlene Raya joined the DSACO team in 2017 as part-time Program Coordinator for Spanish-speaking outreach, having previously volunteered with DSACO for many years assisting our Spanish-speaking families.  Arlene graduated from Kent State University with a major in Spanish and has held many jobs requiring fluent Spanish, including hospital interpreter, substitute Spanish teacher, and private Spanish tutor for high school students.  She lived in Venezuela for two and a half years, where she worked at the British Embassy.
Arlene is married to a native Venezuelan and they have two adult daughters, the younger who has Down syndrome. In her spare time Arlene enjoys vegetable and flower gardening, sewing her own clothes, reading novels in Spanish, and watching TV in Spanish.  She's also a passionate Cleveland Cavaliers fan.
Arlene Raya, Program Coordinator
araya@dsaco.net