EXECUTIVE COMMITTEE
A native of Buffalo, NY, Joe and his twin sister, JoAnn, are the youngest of ten children.  JoAnn, who has Down syndrome, has played a huge role in Joe's life and she continues to be an incredible inspiration to him.  Joe's decision to volunteer with the Down Syndrome Association of Central Ohio stems directly from his relationship with JoAnn, who benefited greatly from a similar organization in Buffalo.  Joe works for the Supreme Court of Ohio, where he serves as the Chief Assistant Disciplinary Counsel investigating and prosecuting lawyers and judges who are accused of ethical misconduct.   Joe graduated from SUNY Buffalo, then earned his law degree from New England Law in Boston, MA.  After serving as an Assistant District Attorney in Buffalo, Joe received his MBA from Clemson University.  Joe resides in Dublin, OH with his wife, Jeanne, and their three children.

Joe Caligiuri, Chair
The Supreme Court of Ohio, The Ohio State University Moritz College of Law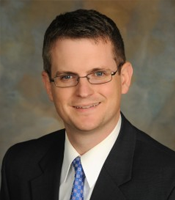 Derek Graham (Vice Chair), has been actively involved in DSACO since 2009 and has been a board member since 2011. Derek is an attorney with the law firm of Onda LaBuhn Rankin & Boggs CO., LPA where he practices in the areas of estate planning, general business and developmental disability law. Derek frequently lectures and teaches for the Ohio Supreme Court Judicial College on elder law and guardianship related topics.
Derek and his wife, Katie have three daughters, Megan, Ruby & Leah. As parents of a child with Down syndrome, Derek and Katie know first-hand the importance of DSACO's mission and programming. Derek's family resides in Dublin and when not chasing or chauffeuring his children, Derek enjoys golf, sporting events and being outdoors.
Derek Graham, Vice Chair
Onda LaBuhn Rankin & Boggs Co., LPA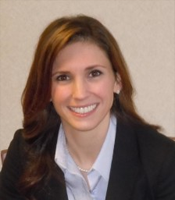 Angie Lewis, board Treasurer, became involved in DSACO upon the birth of her fourth daughter, Anna. She has been an active board member since Sepetmber 2014. Angie is a CPA and Director at Crowe Horwath LLP. She enjoys working as Chair of the Finance Committee as well as on DSACO's fundraising events. Angie resides in Upper Arlington with her husband Marc and four daughters.
Angela Lewis, Treasurer
Crowe Horwath LLP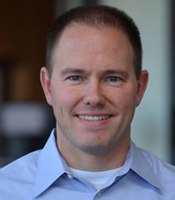 Trent Huff is a Senior Project Manager at The Ohio State University. He has been a DSACO Board member since August 2012 and currently holds the title of Board Secretary. He became involved because he wanted to get more engaged in the central Ohio community and offer his skills and expertise to a nonprofit organization. His brother, Bill Brandewie, has Down syndrome and is Trent's inspiration for connecting specifically with DSACO. In his time with the organization, Trent has been very impressed with DSACO's commitment to the families it supports, the awareness it promotes in the community, and the wide range of resources it provides to the large region it serves. As such, Trent enjoys attending the annual Buddy Walk and Dancing With Our Stars gala, as well as other various DSACO-sponsored events.
In his spare time, Trent enjoys reading, exercising, and spending time with his family. He resides in Powell, Ohio, with his wife (Lori), daughter (Rachel), son (Tyler) and dog (Calli).
Trent Huff, Secretary
The Ohio State University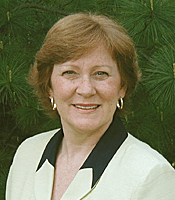 Jennifer Truby became involved wtih DSACO when she realized a passion to serve new parents that led to an interest in growing the organization so more families could be served. She has been an active board member for more than 16 years and has been hands on with every aspect of DSACO's growth. She has loved every volunteer opportunity, from running the office to launching Columbus' first Buddy Walk.
Jennifer is a Private Tutor and an English as a Second Language Instructor.  In her free time, she enjoys boating and vacationing with family, reading and Bible study.  Married to Dave, who created DSACO's first website, database and the first Buddy Walk website. They have three children, Michelle, Brian, and Julia, their 20-year old daughter who is the impetus for her passion.  They have a cat named Mittens.

Jennifer Truby, Past President
DIRECTORS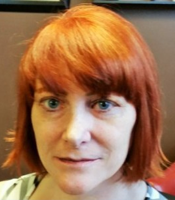 Kathe Burkholder became involved with DSACO because a long-time friend has a daughter with Down syndrome. Kathe has been an active board member since 2011. She is an HR Consultant and Owner of Kelley HR Solutions.  Kathe feels that Awareness, Acceptance and Inclusion are three words that can make a difference in the lives of individuals with disabilities and their families.  She has the passion to make a difference in the community by proudly serving DSACO as a Board Member and volunteer. Kathe and her husband reside in Genoa Township, in the Westerville area.
Kathe Burkholder
Kelley HR Solutions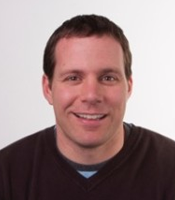 Jamey has been on the DSACO Board for almost one year and is part of the leadership committee responsible for the DSACO 5K Run/Walk. He hopes to help DSACO and families in any way he can, but mostly wants to roll up his sleeves and help get things done. Jamey and his wife live in Dublin with their two children and is very involved in volunteering within the community. He is incredibly excited to be part of such a great organization and looks forward to getting to know all the DSACO families.
Jamey Chinnock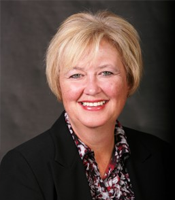 Melodye Demastus possesses more than 25 years of experience in both public relations and financial communications. As an independent PR consultant and owner of Melrose Consulting since 1994, she has worked with companies in a broad array of industries, helping them to develop communications strategies and public relations plans. Ms. Demastus graduated from Franklin University in Columbus, Ohio with a Bachelor of Science degree in Business Administration, with a concentration in Finance.
Melodye is passionate about being involved in the community and "giving back" wherever and whenever she can. Having a good friend whose daughter was born with Down syndrome, Melodye has participated in the Buddy Walk on Team Ellie's Expedition for more than ten years and joined the DSACO Board in 2012. Melodye is married with two adult children. She and her husband, Rick, are avid golfers and love to travel. Melodye and Rick are also huge animal advocates and are involved in rescue-transport to save dogs and cats who are in need of permanent families
Melodye Demastus
Melrose Consulting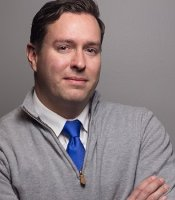 Daniel Gray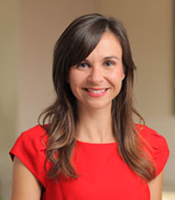 Lauren Hilsheimer, board member, became involved in DSACO in July 2014 after attending the Dancing with Our Stars Gala and learning more about the wondeful organization from her good friend Kari Jones, DSACO President & CEO. Lauren loves working with the DSACO staff and fellow board members who are truly passionate about what they do and strive to ensure people with Down syndrome have the resources and support they need to achieve their fullest potential.
Lauren is an attorney at BakerHostetler, a local law firm with a national presence. Lauren enjoys serving as a member of DSACO's Governance and Dancing with Our Stars Gala Committees. In her free time, Lauren spends time with her family and friends, roadbikes and trains for Pelotonia, and travels. Lauren resides in Columbus with her boyfriend, John.
Lauren Hilsheimer
BakerHostetler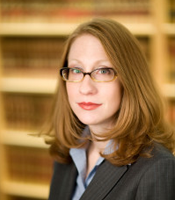 Stephanie Hoffer joined DSACO in 2010 when her son, George, was born. She has been a member of the board since 2015 and is a professor of law at The Ohio State University. She is the author of books and articles on the subject of federal tax law. Stephanie has been involved in legislative and regulatory advocacy for DSACO, has served on the gala committee, and is currently the chair of the governance committee. In her free time, she enjoys spending time with her family.

Stephanie Hoffer
The Ohio State University Moritz College of Law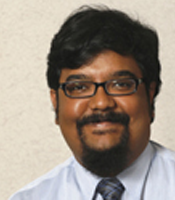 Dr. Manickam has served as a guest speaker for DSACO and has been on the Board of Directors for three years. Dr. Manickam, along with Dawn Allain, founded the Adult Down Syndrome Clinic at The Ohio State University Medical Center in 2010 and assisted in the research for a published study: Health Characteristics and Access to Healthcare Services of Adults with Down Syndrome. He has worked tirelessly to provide opportunities for students of all levels to meet individuals with Down syndrome and their families with the goal of improving communication and providing better overall care.
In his spare time, Dr. Manickam volunteers for Buddy Up Tennis where he has helped more than a dozen individuals with Down syndrome improve their motor skills while having fun learning the game of tennis.

Dr. Kandamurugu Manickam
Nationwide Children's Hospital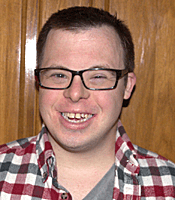 Kyle McKay is 26 years old and has been on the DSACO Board of Directors for 10 years. He serves on the" Dancing with our Stars" Gala committee and enjoys dancing in its showcase.  He graduated from Upper Arlington High School, and recently received a Certificate of Completion from the Ohio State University within the TOPS program at the Nisonger Center. He participates in many Special Olympics sports and enjoys the camaraderie. He works at Plato's Closet and also has his own business, Kyle McKay Photography.
Kyle McKay
Plato's Closet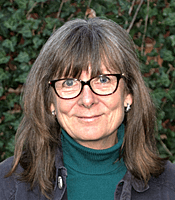 Susan McKay has been on the DSACO Board of Directors for 10 years, more recently serving on the "Dancing with our Stars" Gala committee as well as assisting with the annual Self-Advocate Conference. She is a researcher at Ohio State University, specializing in stem cell research applied to neurodevelopmental and neurodegenerative disorders.  She is also the co-founder of NeurXstem,LLC, a business focused on developing human stem cell derived brain organoids as a high-throughput screening platform for drug discovery and toxicity assays. Susan is the proud mother of three great children, one of which has Down syndrome.
Susan McKay
The Ohio State University