EXECUTIVE COMMITTEE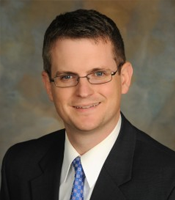 Derek Graham, board Chair, has been actively involved in DSACO since 2009 and has been a board member since 2011. Derek is an attorney with the law firm of Onda LaBuhn Rankin & Boggs CO., LPA where he practices in the areas of estate planning, general business and developmental disability law. Derek frequently lectures and teaches for the Ohio Supreme Court Judicial College on elder law and guardianship related topics.
Derek and his wife, Katie have three daughters, Megan, Ruby & Leah. As parents of a child with Down syndrome, Derek and Katie know first-hand the importance of DSACO's mission and programming. Derek's family resides in Dublin and when not chasing or chauffeuring his children, Derek enjoys golf, sporting events and being outdoors.

Derek Graham, Chair
Onda LaBuhn Rankin & Boggs Co., LPA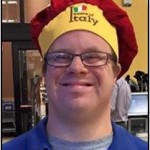 Mike Messina attended National Louis University and graduated from the P.A.C.E. program in 2007. As a part of the P.A.C.E. program, Mike learned independent living skills, employment preparation and social development. He has worked at Kroger for the past 8 years and loves living in Grandview. When he isn't working, he has fun playing sports, watching WWE and hanging out with friends. Mike is looking forward to supporting the Down syndrome community in his role as a DSACO board member.
Mike Messina, Co-Chair
The Kroger Co.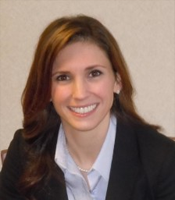 Angie Lewis, board Treasurer, became involved with DSACO upon the birth of her fourth daughter, Anna. She has been an active board member since September 2014. Angie is a CPA and Director at Crowe Horwath LLP. She enjoys working as Chair of the Finance Committee as well as on DSACO's fundraising events. Angie resides in Upper Arlington with her husband Marc and four daughters.
Angela Lewis, Vice-Chair
Crowe Horwath LLP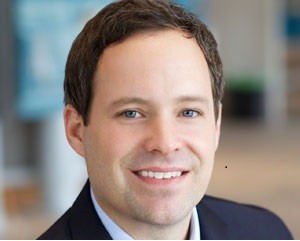 Marc Reitter joins the Governing Board after serving on DSACO's Finance Committee for the past two years. Marc is Vice President – Regulatory and Finance for AEP Ohio, which serves approximately 1.5 million customers in Ohio. He is responsible for providing organizational leadership for AEP Ohio's financial and regulatory strategic plans, including financial investments. He earned his bachelor's degree in finance from Arizona State University and a master's degree in business administration from the Fisher College of Business at The Ohio State University. He and his wife, Molly, have one son and reside in Upper Arlington, Ohio.
Marc Reitter, Treasurer
AEP Ohio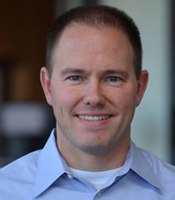 Trent Huff is a Senior Project Manager at The Ohio State University. He has been a DSACO Board member since August 2012 and currently holds the title of Board Secretary. He became involved because he wanted to get more engaged in the Central Ohio community and offer his skills and expertise to a nonprofit organization. His brother, Bill Brandewie, has Down syndrome and is Trent's inspiration for connecting specifically with DSACO. In his time with the organization, Trent has been very impressed with DSACO's commitment to the families it supports, the awareness it promotes in the community, and the wide range of resources it provides to the large region it serves. As such, Trent enjoys attending the annual Columbus Buddy Walk and Dancing With Our Stars Gala, as well as other various DSACO-sponsored events.
In his spare time, Trent enjoys reading, exercising, and spending time with his family. He resides in Powell, Ohio, with his wife (Lori), daughter (Rachel), son (Tyler) and dog (Calli).
Trent Huff, Secretary
The Ohio State University
DIRECTORS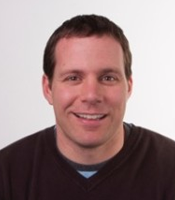 Jamey has been on the DSACO Board since September 2014 and is part of the leadership committee responsible for the DSACO's Run for Down Syndrome 5K. He hopes to help DSACO and families in any way he can, but mostly wants to roll up his sleeves and help get things done. Jamey and his wife live in Dublin with their two children and is very involved in volunteering within the community. He is incredibly excited to be part of such a great organization and enjoys getting to know all the families DSACO serves.
Jamey Chinnock
GPD Group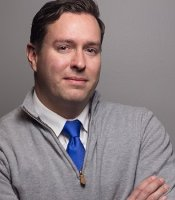 Daniel Gray
Smile Works Family Dentistry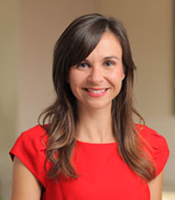 Lauren Hilsheimer became involved in DSACO in July 2014 after attending the Dancing with Our Stars Gala and learning more about the wonderful organization from her friend Kari Jones, DSACO President & CEO. Lauren loves working with the DSACO staff and fellow board members who are truly passionate about what they do and strive to ensure people with Down syndrome have the resources and support they need to achieve their fullest potential.
Lauren is an attorney at BakerHostetler, a local law firm with a national presence. Lauren enjoys serving as a member of DSACO's Governance and Dancing with Our Stars Gala Committees. In her free time, Lauren spends time with her family and friends, roadbikes and trains for Pelotonia, and travels. Lauren resides in Columbus with her fiancee, John.
Lauren Hilsheimer
BakerHostetler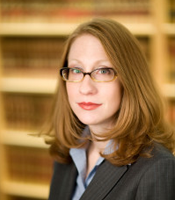 Stephanie Hoffer joined DSACO in 2010 when her son, George, was born. She has been a member of the board since 2015 and is a professor of law at The Ohio State University. She is the author of books and articles on the subject of federal tax law. Stephanie has been involved in legislative and regulatory advocacy for DSACO, has served on the gala committee, and is currently the chair of the governance committee. In her free time, she enjoys spending time with her family.
 Stephanie Hoffer
The Ohio State University Moritz College of Law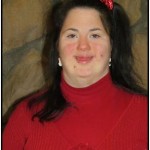 Michelle Khourie graduated from Upper Arlington High School. She has attended classes in American Sign Language at the Deaf Services Center, UAHS and OSU. Michelle works at ARC and SUNAPPLE studios, where she teaches children to create with clay. Michelle enjoys Special Olympics, ASL groups, Jazzercise, Reading Club and outings with her family and friends.
Michelle Khourie
ARC and SUNAPPLE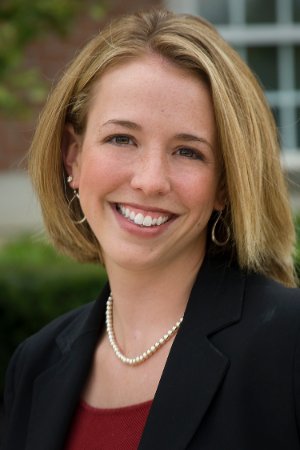 Jen Koma is Director of Development and Marketing for the Simon Kenton Council of the Boy Scouts of America. She oversees the fundraising and marketing operations for the council's $4.7-million operating budget in its 18-county territory, serving more than 18,000 families. Jen has been with the Boy Scouts for 10-years serving in various roles related to fundraising, marketing, volunteer management, youth recruitment and business operations.  Prior to joining Scouting, Jen worked as a television news reporter and weather anchor for WHOI, an ABC affiliate in Peoria, IL. Originally from the suburbs of Chicago, Jen has a Bachelor's Degree in Journalism from Bradley University in Peoria and has earned her professional fundraising certification.  Jen is married to Jason Koma who works for Mount Carmel Health System. They live in Dublin.
Jen Koma, CFRE
Simon Kenton Council of the Boy Scouts of America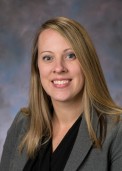 Stephanie Santoro, board member, became involved in DSACO in January 2016 due to her interest in improving medical care of individuals with Down syndrome. She has been an active board member since January, 2016. Stephanie is a pediatrician, clinical geneticist and assistant professor at Nationwide Children's Hospital. Stephanie enjoys working on creating a medical committee for the organizaiton. In her free time, she enjoys running and spending time with family. Stephanie resides in Powell with her husband, Matt, and children, Madison and Charlie.
Stephanie Santoro, MD
Nationwide Children's Hospital