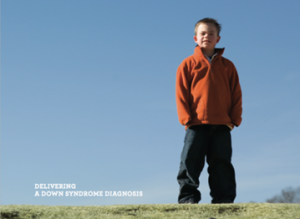 Through lettercase.org, there are free digital booklets available to families and medical providers that can be helpful when delivering or receiving a Down syndrome diagnosis. For access to these materials in 8 different languages, please visit understandingdownsyndrome.org.
Please note that, if your need for these materials is not urgent, the Down Syndrome Association of Central Ohio would be happy to provide you and your practice hard copy versions of these materials upon request- free of charge. The hard copy resources are available in English, Spanish, Somali, Chinese, Japanese, Korean, Russian, and Vietnamese.
To make a request, please contact kbaich@dsaco.net .
***A note to professionals, DSACO's website can be translated to 100 different languages. To access this function, go to the bottom of any page and click "Select Language" to choose your language choice.***