Join us for a SPECIAL Weekend Play Group!
For families of infants, toddlers & preschoolers with Down syndrome. Siblings are welcome to attend!
Meets on the 2nd Saturday of the month 10 a.m. – noon. (Unless otherwise noted)
Next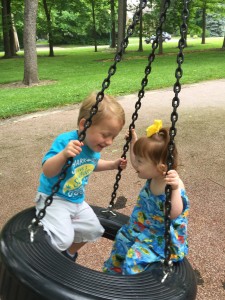 Meeting: No meeting in June | 
See you at the DSACO Summer Picnic at
the Columbus Zoo and Aquarium
4850 Powell Rd, Powell, OH  43065
Reserve your tickets by May 19 at www.dsaco.net.
For more information, please contact:
Dawn Thornton at dawnrthornton@gmail.com or (614) 893.1808
Dave and Jen Snyder at dtsnyder29@gmail.com or (614) 893.3941