Join us for our Weekend Play Group!
For families of infants, toddlers & preschoolers with Down syndrome. Siblings are welcome to attend!
Meets on the 2nd Saturday of the month 10 a.m. – noon. (Unless otherwise noted)
Next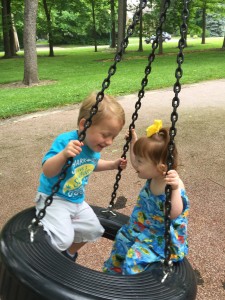 Meeting: No meeting in December – Join us at the DSACO Holiday Party
December 3, 2017  (Register at dsaco.net/holidayparty)
Ohio History Center
800 E. 17th Ave., Columbus, OH  43211
1:00-4:00 p.m.
For more information, please contact:
Dawn Thornton at dawnrthornton@gmail.com or (614) 893.1808
Dave and Jen Snyder at dtsnyder29@gmail.com or (614) 893.3941