This is a group for school-aged kids with Down syndrome and their families. The group plans to organize one fun outing each quarter.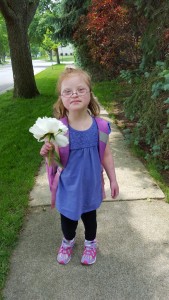 Next Meeting: Sunday, September 10, 2017 | 2:00 p.m.- 4:00 p.m.
Millstone Creek Park!
745 N. Spring Rd. | Westerville, OH 43082
This beautiful park has an Inclusive Boundless Playground, a Nature Play Area, a Nature Path and much more!
DSACO will provide a refreshing snack for the kids.
RSVP to andreabartosch@live.com or (614) 395-1095 by September 7, 2017.
School-aged Group Contact:
Andrea Bartosch at andreabartosch@live.com or (614) 395-1095